Take your shower with Le Paréô®, an ingenious, easy-to-use and inexpensive system that allows recent shoulder, knee and hip surgery, to shower safely
All the medical devices used during home infusion care or in the field of wound care or orthopedics are chosen and referenced by the logistics health platform, Worldical®.
14 years of commitment to caregivers and patients, Worldical® logistics health platform is determined to improve the return home.
The medical devices that we have selected from world-renowned manufacturers are intended for home infusions, wound care, nutrition, … and return to mobility with a very wide range of splints and knee pads.
Worldical® supports Orthopedic Studio towards zero pain.
In order to strive for zero pain, multimodal treatment strategies, organized by Orthopedic Studio®, have been put in place to promote day surgery and optimized short hospitalization.
Worldical® supports Orthopedic Studio in orthopedic surgery.
Worldical distributes all types of splints and knee pads, in order to respect the prescriptions of surgeons and meet the high expectations of patients.
Each splint has a specific function, it is advisable to scrupulously follow the surgeon's prescription. Our range covers the requirements of orthopedic surgery.
Orthopedic Studio® has selected 8 suppliers in 3 main categories of splints: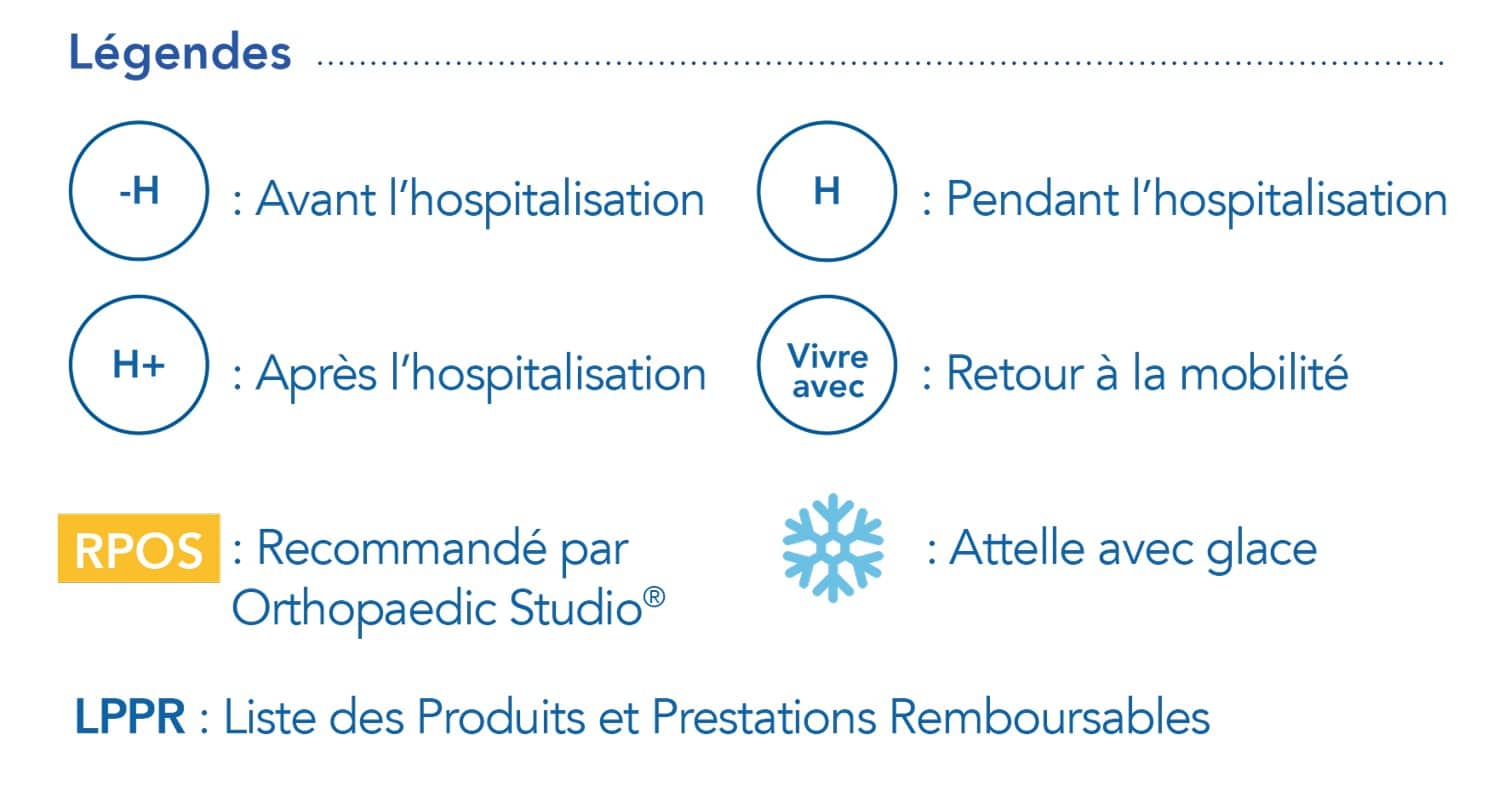 Here are some examples. All of the splints that we have selected can be found on a poster that we will give you.
Coming soon, our new collection.
Original, innovative and soon to be essential articles, to facilitate the daily life of the patient.